Happy Monday! Today I have another recipe for you that helps me get a hearty meal on the table despite my crazy schedule. I think by now you should have figured out that most days I don't have time for fussy recipes with long lists of ingredients and crazy prep times.
For these Slow Cooker BBQ Chicken Sandwiches I think the magic is in the sauce or maybe the fact that you can put it all in the slow cooker and forget about it. But y'all, just putting chicken in the slow cooker doesn't make me excited. But putting chicken in the slow cooker and smothering it with a delicious sauce, now that is exciting! And simple. And easy. And flavorful. And healthy. Basically, I just took away all of your excuses for not trying this recipe.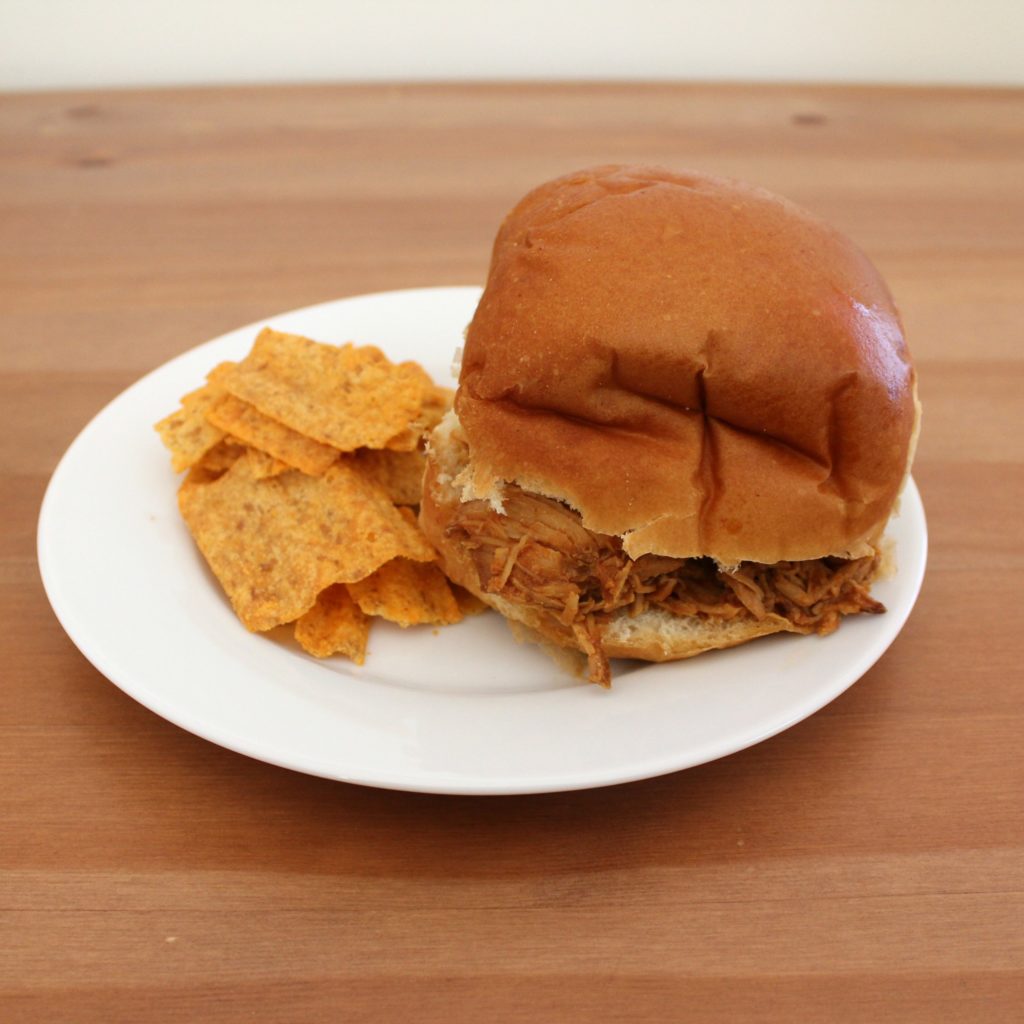 I know the sauce recipe has a longer list of ingredients, but you can prep the sauce earlier, like the night before, and store it in the refrigerator until you are ready to pour over the chicken in the crock pot.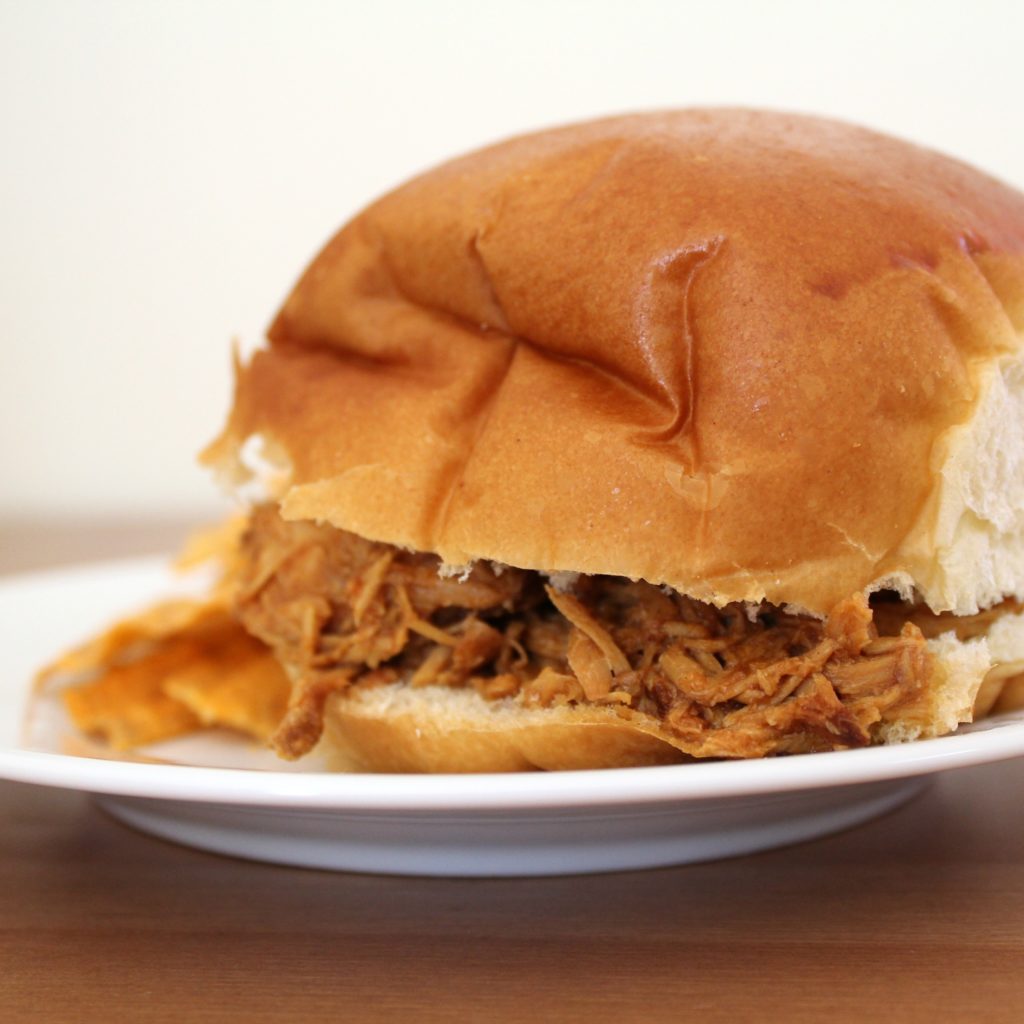 I love to serve this BBQ Chicken on fresh sandwich sized rolls, but I also love to use it when making my BBQ Chicken Nachos (hubby's favorite) and this week we also used it for BBQ Chicken Tacos. They were delicious and I'll be sharing them with you soon!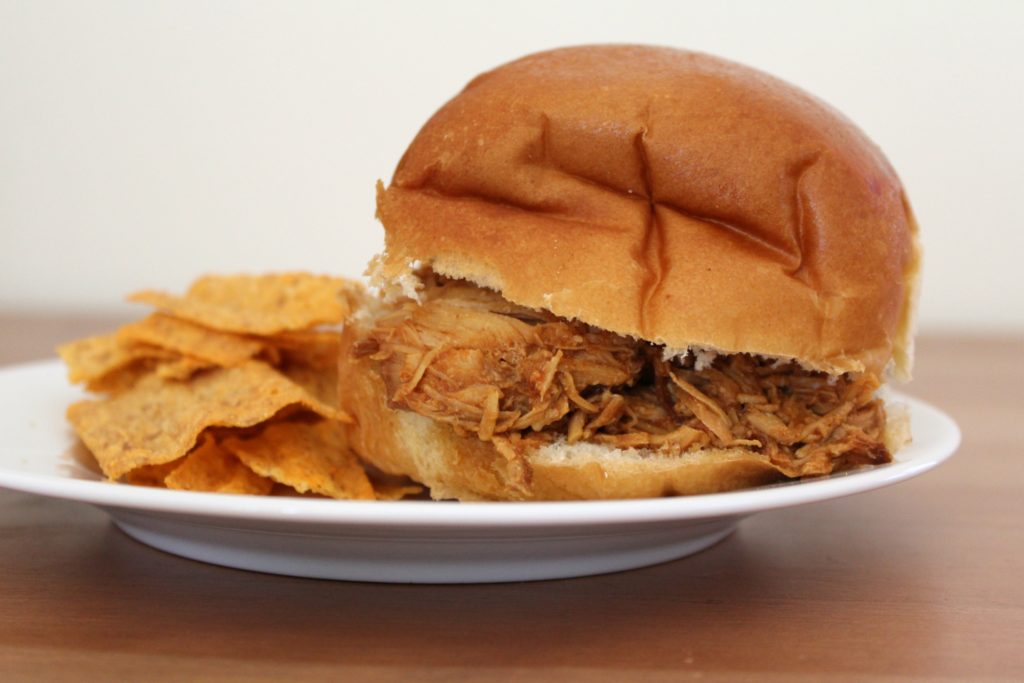 Leave me a comment below if you try this recipe!
Slow Cooker BBQ Chicken Sandwiches
Serves 8-10
Ingredients:
2 pounds boneless, skinless chicken breasts
1 cup ketchup
2 tablespoons apple cider vinegar
1 tablespoon Dijon mustard
1 tablespoons molasses
1 teaspoon cumin
1/2 teaspoon garlic powder
1/8 teaspoon salt ( I use seasoned salt)
¼ teaspoon ground pepper
Directions:
In a medium bowl, combine ketchup, combine the ketchup, vinegar, mustard, molasses, onion powder, cumin, garlic powder, salt, and pepper.
Place chicken in the bottom of your crock pot and pour sauce over the chicken.
Cover and cook on low for 5-6 hours or until chicken is tender. Using 2 forks, shred the chicken, I do it right in the crock pot. Combine the chicken with the sauce and let the chicken rest in the sauce for another 10-15 minutes before serving. Serve on warmed rolls.
Adapted slightly from this recipe on Mel's site.