Happy Monday! Today I'm sharing an easy appetizer that is not short on flavor. And since one of the main ingredients is a vegetable it's got to be healthy, right?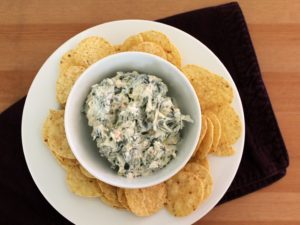 This Spinach Dip can be made the night before, making it great for parties or just a treat for the weekend when you're craving something creamy and scrumptious. I love serving this Spinach Dip with tortilla chips, but it can also be served with cubed bread.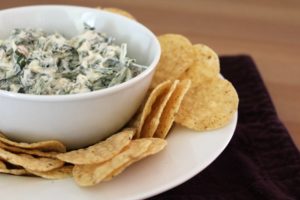 The first time I tried this dip, my friend Tiffani served it at a party and I kinda fell in love. I love the extra creaminess that adding the cream cheese gives it.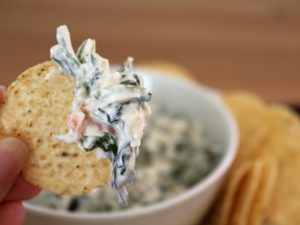 This will also be great to serve for your Super Bowl party. Am I the only one who's already planning their Super Bowl party menu?!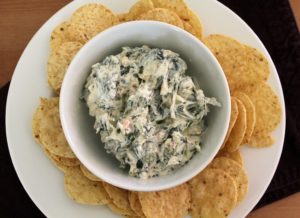 Spinach Dip
I've subbed light sour cream and cream cheese for full fat, with great results. Don't skimp on the mayonnaise, go with one you like the taste of. The Knorr vegetable seasoning can be found in the soup aisle of your local grocery store. 
Ingredients:
1 cup (8 ounces) sour cream
8 ounces cream cheese, softened
8 ounces mayonnaise
12-16 ounces frozen chopped spinach, rinsed
1 package Knorr vegetable seasoning
Directions:
In a medium bowl combine sour cream, cream cheese, and mayonnaise.
Add spinach and seasoning and stir until combined. Refrigerate for at least 2 hours to let the flavors meld. Serve with tortilla chips and refrigerate leftovers.
Recipe from my friend, Tiffani.