Today I'm sharing the second recipe for Sam's Holiday Treats. These White Chocolate Chip Snickerdoodles started with a traditional Snickerdoodle made from the recipe I grew up enjoying every Christmas and then we add the magic ingredient…white chocolate chips and you have our new favorite way to enjoy Snickerdoodles!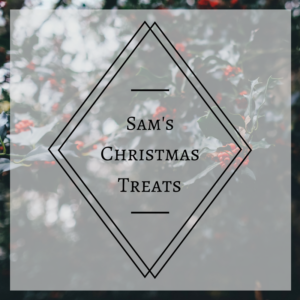 Traditionally Snickerdoodles are made with cream of tartar. I don't know about you, but I never have cream of tartar on hand and I bet you don't either. So I've used baking powder to replace the cream of tartar and baking soda the recipe originally called for.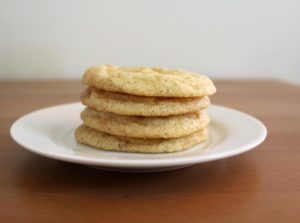 Soft, chewy, and covered in a tasty cinnamon and sugar mixture. These Snickerdoodles are made extra special when dotted with white chocolate chips.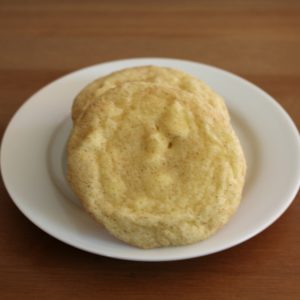 You will need to plan ahead for these cookies as they need time to chill before baking, but they are worth it. Don't just take my word for it. You should try them for yourself!
 White Chocolate Chip Snickerdoodles
Yield: 36-40 cookies
Ingredients:
1 cup unsalted butter, softened to room temperature
1 1/2 cup granulated sugar
2 large eggs, room temperature
1/2 teaspoon vanilla
2 3/4 cup all-purpose flour
3 teaspoons baking powder
1/2 teaspoon salt
1 1/4 cup white chocolate chips
1/4 cup granulated sugar
1 teaspoon cinnamon
Directions:
In a large mixing bowl or the bowl of a stand mixer, beat together the butter and granulated sugar until combined. Add eggs and vanilla and beat until light and fluffy.
In a separate bowl, combine the flour, baking powder, and salt. Gradually add the flour mixture to the butter/sugar and mix until just combined.
Stir in the white chocolate chips.
Cover the dough and chill in refrigerator for 1 hour or overnight.
When ready to bake, preheat the oven to 400. Line a large baking sheet with parchment paper or a silicone baking mat.
Combine 1/4 cup sugar and 1 teaspoon cinnamon in a small bowl. Scoop 1 1/2 tablespoons dough (I use a medium cookie scoop) and roll into a ball. Roll cookie dough balls in cinnamon/sugar mixture and place onto baking sheet.
Using a glass with a flat bottom, smash the cookies down about 1/2 way. If the cookies start sticking to the glass, dipping it in the cinnamon/sugar after every couple cookies will prevent this.
Bake for 8-10 minutes. Cookies will be lightly browned around the edges and puffy, but will fall when you take them out of the oven. Let cool on the baking sheet for 3 minutes before transferring to a cooling rack.
I slightly modified the recipe my mom used and added white chocolate chips.